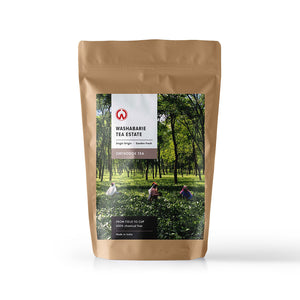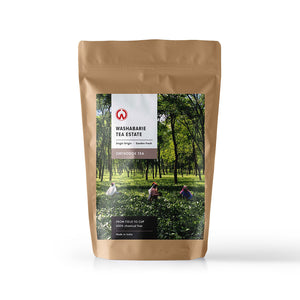 On Sale
Whole Leaf, Hand Rolled, Orthodox Tea
How the tea made it to the cup
In the vast world of teas, these loose-leaf teas undergo an intricate process with strict quality control methods. They are hand processed and carefully assorted in a manner that only the most refined leaves are packed together. 
Timing is everything. For the best teas, the beginning of each season brings out the best. First, Second and Autumn Flush. 
Our current batch of first flush gold is what you will get till stocks last!
Tasting notes
Bold. Earthy. Fruity. Musky. 

How to Orthodox Tea 
Steeping time may vary based on taste or on how many infusions have already been done. Take a deep breath and soak up the distinct flavours of this aromatic brew. 
Recommended steeping time
Two to three minutes.
Why it's good for you
It is a powerhouse of antioxidants that offset the damaged cells, which helps us look and feel better. Loose leaf tea is known to prevent cardiovascular disease. It has a calming effect on the body and helps boost mental accuracy.
Product reviews
Perfect
It was excellent. Savouring it!
Whole Leaf, Hand Rolled, Orthodox Tea
High quality tea and great service
My mother is a huge fan of the Orthodox Tea. Great aroma and the right tinge of flavour.
Highly recommended for real tea lovers
Orthodox tea
Good product with nice taste and aroma